The DEVOPS Conference
The DEVOPS Conference returns for the seventh time, bigger and better than ever. The DEVOPS Conference brings together everyone in the DevOps ecosystem - executives, managers, engineers, programmers, and designers.
This year's The DEVOPS Conference features Agile transformation, Compliance and security, Management and culture, Continuous Integration and Continuous Delivery, DataOps and analytics, DesignOps.
You'll learn from real cases how better decision-making and better tools for DevOps deliver customer value faster, with better quality.
The DEVOPS Conference brings world leaders in DevOps online for 2 days of inspiration, learning, and networking.
A free conference powered by Eficode
The DEVOPS Conference is the result of the merger of two leading DevOps events in the Nordics: CoDe-Conf & DEVOPS 2020. Eficode has proudly been organizing these two events for many years to help spread the DevOps approaches to software development and contribute to building the DevOps community in Europe.
In 2020, we ran DEVOPS 2020 fully online for the first time. We are now a finalist in The DevOps Dozen awards. Thanks to the 6000 registered attendees from 2020, we had a massively successful event.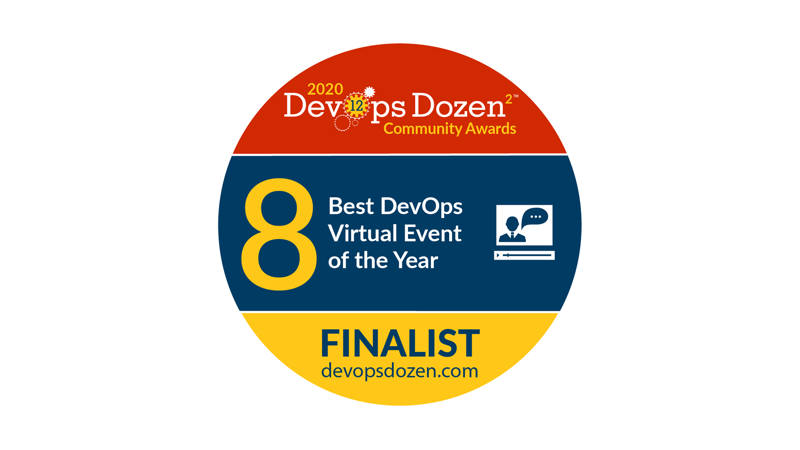 Speaker highlights
Linda Liukas
Founder of Rails Girls & Creator of Hello Ruby
Conference host
Patrick Debois
Father of DevOps and Director of Market Strategy, Snyk
Keynote speaker
Marko Klemetti
CTO, Eficode
Keynote speaker
Mik Kersten
CEO, Tasktop
Keynote speaker
See all speakers
Why attend?
Develop your skills thanks to the cutting-edge program
Speed up your business development by training the whole team
Learn what is shaping the future of software development
Network within the industry
See Agenda