The call for papers is now open!
The DEVOPS Conference gives the latest insights in technology and practices and guides the future of software development. We bridge technical teams and decision-makers together.
Do you want your talk to be on the agenda of The DEVOPS conference? Submit your proposal here.
Proposals should include one or more of the event's themes:
Cloud & Serverless
Continuous Everything
Digital Service Creation
Management and Culture
Security & Compliance
Transformations
If you are a solutions provider, we require you to bring a customer along. In that case, please include the name and contact details of your customer in the proposal.
Please submit your talk through papercall.io and send all other questions to marketing@eficode.com.
If your proposal is selected, you will get to speak at The DEVOPS Conference, and your talk will be featured in the marketing and promotion of the event globally.
The call for papers closes on December 10th, 2021 at midnight CET.
Patrick Debois
Father of DevOps and Director of Market Strategy, Snyk
Dev Sec Ops more of the same - back to the roots
Once so often it makes sense to repeat the basics: Using the CAMS acronym Patrick Debois will explain how DevSecOps is built upon the core tenets of DevOps, requires the same mindset and approach, and ultimately forms a consistent feedback channel for the business on overcoming yet another bottleneck: security. Coming to a mature DevOps organization near you, sooner rather than later.
Go to videos
In order to understand current IT organizations, Patrick has taken a habit of changing both his consultancy role and the domain in which he works: sometimes as a developer, manager, sysadmin, tester, and even as the customer.

He first presented concepts on Agile Infrastructure at Agile 2008 in Toronto and coined the term DevOps, and in 2009 he organized the first DevOpsDays. Since then he has been promoting the notion of 'DevOps' to exchange ideas between these groups and show how they can help each other to achieve better results in business.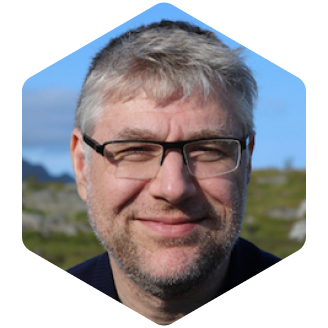 Cheryl Hung
VP Ecosystem, Cloud Native Computing Foundation
10 Predictions for Cloud Native in 2021
Cloud Native is one of the fastest growing open source projects ever and continues to accelerate, with Flexera reporting that 57% of organizations plan to increase their cloud usage even more due to Covid-19. Cheryl Hung presents the latest edition of the CNCF Tech Radar showing what end-users really think about and recommend in cloud native, as well as predicting technology and ecosystem trends we might see in 2021.
Hear preview
Go to videos
Cheryl Hung is VP Ecosystem at the Cloud Native Computing Foundation, where she leads the CNCF End User Community. At over 140 members, including global names such as Apple, Spotify, and Mastercard, it is the largest end-user community of any open source foundation or standards body. CNCF is home to over 70 of the fastest growing open source infrastructure projects, including Kubernetes, Prometheus, and Envoy, as part of the Linux Foundation.
Cheryl is a regular keynote speaker and founded the Cloud Native London meetup with 6000 members. She previously built backend features for Google Maps as a C++ engineer, and holds a Masters in Computer Science from the University of Cambridge, King's College.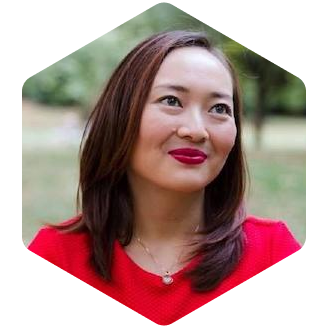 Mik Kersten
CEO, Tasktop
Project to Product: Measuring Digital Transformation with the Flow Framework®
In many enterprises, digital transformations are starting to get board-level visibility as the need to become a software innovator becomes critical to company survival and success.
But how many of these transformations are on track in terms of producing the results that the business is expecting? How many of these organizations are tracking the results of these transformations, rather than just the activities, such as training and tool deployments?
Without the ability to measure and place value on specific transformation initiatives, many organizations are still shooting in the dark, either working on new features without aligning to business strategy, or putting them on the back-burner to concentrate on things that are easier to cross off a list. These disconnects between the business and IT are what's causing large-scale transformations to fall off the rails.

In this talk, Dr. Mik Kersten will summarize his best-selling book, Project to Product, by presenting the historical context of the technological revolutions and providing advice to business and IT leaders to help organizations thrive beyond the turning point by using Flow Metrics to drive business results.
Go to videos
Dr. Mik Kersten is the best-selling author of Project To Product: How to Survive and Thrive in the Age of Digital Disruption with the Flow Framework. Mik started his career as a Research Scientist at Xerox PARC where he built the first aspect-oriented development environment. He then pioneered the integration of development environments with Agile and DevOps tools while working on his Computer Science PhD at the University of British Columbia. Founding Tasktop out of that research, Mik has written over one million lines of open-source code that are still in use today and has brought seven successful open-source and commercial products to market. Mik's experiences working with some of the largest digital transformations in the world has led him to identify the critical gap between business leaders and technologists, resulting in his creation of the Flow Framework® to connect strategy to delivery.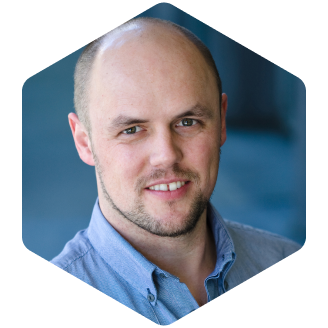 Angie Jones
Java Champion and Master Inventor, and Sr. Director Developer Relations at Applitools and Test Automation University
The Build That Cried Broken: Building Trust in Your Continuous Integration Tests
Continuous integration (CI) is an excellent source of fast feedback for teams. When development check-ins are made, the automated tests are able to verify that the system is still working as expected. However, for many teams, one or more of their tests ultimately fail causing the entire build to break. If this happens frequently enough, the team begins to lose faith in the tests and no longer regards the red build as an indicator that something is broken (other than the tests themselves).
In this talk, you'll learn:
How to build stability within your automated tests

Tips for managing continuous integration tests that are failing with just cause

How to influence the perception of the credibility of the tests among team members
Go to videos
Angie Jones is a Java Champion and Principal Developer Advocate who specializes in test automation strategies and techniques. She shares her wealth of knowledge by speaking and teaching at software conferences all over the world, writing tutorials and technical articles on angiejones.tech, and leading the online learning platform, Test Automation University.
As a Master Inventor, Angie is known for her innovative and out-of-the-box thinking style which has resulted in more than 25 patented inventions in the US and China. In her spare time, Angie volunteers with Black Girls Code to teach coding workshops to young girls in an effort to attract more women and minorities to tech.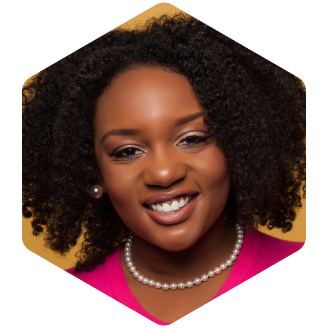 Bala Venkatrao
Head of Product, Enterprise, Atlassian
Journey to Enterprise Cloud
The world is forcing change. We've encountered a sudden, dramatic change that is forcing every organization around the world to rethink how they run, operate, and transform their businesses. In this talk, I am delighted to share how Atlassian cloud can serve as the technological underpinning of transformation for many customers and partners like you. And how we can help unleash the power of teams despite uncertain times.
I will also touch on Atlassian's journey to the Cloud and how we have come a long way from strengthening our Cloud platform to launching multiple products to serve the needs of our Enterprise customers.
Go to videos
Bala Venkatrao is currently the Head of Product, Enterprise at Atlassian where he and his team are helping bring the power of the Atlassian Cloud and Datacenter platform to enterprise customers worldwide. Prior to Atlassian, he was part of the Founding Team and Chief Product Officer at Unravel Data, a start-up that is pioneering observability for modern data applications. Bala's prior experiences include working in product mgmt/strategy roles at Elastic, Cloudera, and CA Technologies. Bala has a wealth of experience in building and scaling businesses in the enterprise software market.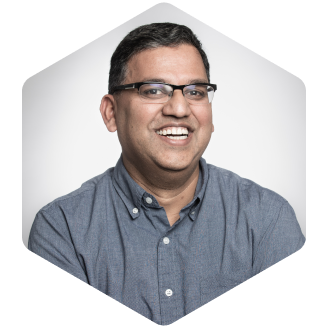 Nicole Yip
Engineering Manager, Direct Shopper Technology, The LEGO Group
The evolution of LEGO.com to serverless and beyond
The Direct Shopper Technology team at the LEGO Group has taken LEGO.com on a transformation journey from on-premise monolith to serverless on AWS and now exploring the new opportunities and agility available with this platform. Join us for an insight into the journey so far and what we see looking forwards.
Go to videos
Nicole is an Engineering Manager at the LEGO Group who has been working as an Infrastructure and DevOps engineer for over 5 years helping teams of all sizes get their services into AWS. She is currently supporting the Direct Shopper Technology team building the LEGO.com online shop. Her roles have often become the catch all for everything non-application-developer but that matches her passions for AWS, Infrastructure as Code, CI/CD, and Security.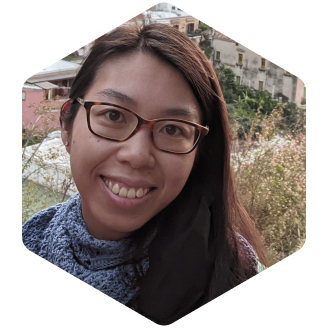 Gunnar Grosch
Senior Developer Advocate, Amazon Web Services (AWS)
The evolution of LEGO.com to serverless and beyond
The Direct Shopper Technology team at the LEGO Group has taken LEGO.com on a transformation journey from on-premise monolith to serverless on AWS and now exploring the new opportunities and agility available with this platform. Join us for an insight into the journey so far and what we see looking forwards.
Go to videos
Gunnar is a Senior Developer Advocate at Amazon Web Services (AWS) based in Sweden. He has 20 years of experience in the IT industry and has previously worked as both a frontend and backend developer, as an operations engineer within cloud infrastructure, and as a technical trainer, in addition to several different management roles. With a focus on building reliable and robust serverless applications, Gunnar has been one of the driving forces in creating techniques and tools for chaos engineering. He regularly and passionately speaks at events on these and other topics around the world.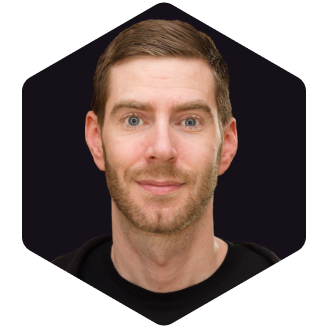 Dr. William Scherlis
Office Director, Information Innovation Office (I2O), DARPA
Towards trustworthy AI-based systems -- challenges, progress, and prospects
AI capabilities, and particularly machine learning (ML), crossed a scaling threshold a decade or so ago, and have since become a significant source of capability in a wide range of systems and in diverse sectors. In this talk, building on perspective granted from sixty years of DARPA investment in AI capabilities, we review the progress and prospects for AI-based systems, with emphasis on potential pathways to more trustworthy and reliable AI-based systems. This drives us to consider how we can combine advance of AI capabilities with advances in the development of high-assurance software. Emerging techniques for high assurance development give a reason for optimism.
Go to videos
Dr. William Scherlis assumed the role of office director for DARPA's Information Innovation Office (I2O) in September 2019. In this role he leads program managers in the development of programs, technologies, and capabilities to ensure information advantage for the United States and its allies, and coordinates this work across the Department of Defense and U.S. government.
Scherlis joined DARPA from Carnegie Mellon University (CMU), where he is a professor of computer science. He served for 12 years as director of CMU's Institute for Software Research (ISR), overseeing research and educational programs related to software development, cybersecurity, privacy engineering, Internet of Things, network analysis, mobility, systems assurance, and other topics. During 2012 and early 2013 he was the acting chief technology officer for the Software Engineering Institute, a Department of Defense FFRDC at CMU.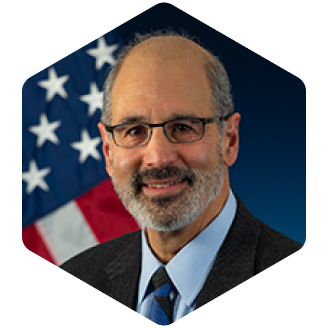 Marko Klemetti
CTO, Eficode
Going beyond DevOps with effective Design- and NoOps-practices
As DevOps Platforms are paving the way towards NoOps, it is time to review what the best organizations are doing today and why most organizations get stuck halfway through the transformation? In this presentation, I will explain how modern organizations enable a culture that aims towards self-organized teams and supports that with self-service IT. Culturally public cloud and well-working DevOps platforms already push organizations towards collaboration, the same way as design systems and low code bring business people, designers and development together. Key takeaways:
How to enable a healthy working culture that supports learning and experimenting?

How to track your transformation and better understand where your bottlenecks are?

How to leap over areas that the fast-evolving technologies have already left behind?
Go to videos
Marko is the CTO of Eficode, a European DevOps and Design house. He is also a founder and advisor in many tech startups. Marko is a passionate programmer who believes that design systems and continuous deployment are the enablers of a modern development organization.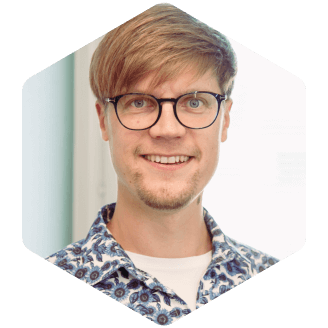 Mina Boström Nakicenovic
Chief Technology Officer, Paradox Interactive
Security Analysis by Example, shifting-left towards a DevSecOps mindset
Tech organisations say that "security should be everyone's responsibility" which is true since security is one of the most important software architecture quality attributes. But reality says something else - many organisations haven't established a true DevSecOps mindset. Many developers and architects believe that security analysis belongs to the IT-administrators and infrastructure, that it is not also their own area of responsibility.
Security questions became extra important now during the covid-19 time and switching to a WFH environment. Have we learned something from it? Do you already have a methodology in place to mitigate the risks for the next Black Swan?
In my talk I'll present my security analysis methodology, which will help you to easier get a "buy-in" from the development teams, shifting them left towards the DevSecOps mindset.
Go to videos
Mina Boström Nakićenović is the Chief Technology Officer at Paradox Interactive. Mina has created unique perspectives stemming from her 20+ years of experience on how software architecture, strategy and leadership intersect and how to leverage them for innovation and competitive advantage. She is also a regular conference speaker.
Mina holds a PhLic in Computer Science. She was awarded 3rd best software engineer in Sweden (2016) and recognized as one of 100 female thought-leaders worldwide, by Lean in Agile (2019).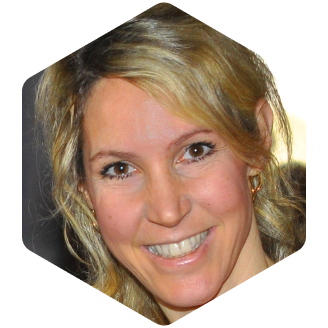 Darren Richardson
Lead Cloud / DevOps Architect, Groke Technologies
Case Study: Continuous Deployment in isolated IoT
The journey of Groke and Eficode as they aim to push the boundaries of current platforms and tackle the challenges presented by continuous deployment on the high seas.
Key points: Continuous deployment, IoT device support, Machine Learning foundation.
Go to videos
Darren is the Lead Cloud / DevOps Architect for Groke Technologies, a company aiming to bring AI solutions to the Maritime Industry. Takes an approach of simplicity, whereby organic CI/CD can grow out of demonstrated requirements rather than imposed as a rigid definition.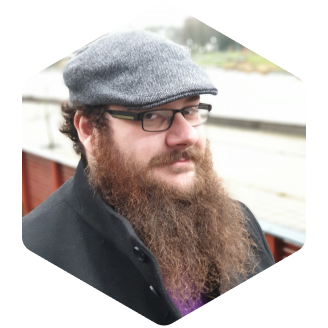 Linda Liukas
Founder of Rails Girls & Creator of Hello Ruby
Main host for the two days!
Linda is the author and illustrator of Hello Ruby, a children's picture book about the whimsical world of computers, as well as the founder of Rails Girls, a global movement to teach young women programming in over 260 cities. She loves Muji, Zelda Fitzgerald, software, and sparkly things.