A global event, free for everyone online
The DEVOPS Conference will return for the ninth time. This year's program will give you the chance to interact with your peers: fireside chats, workshops, open discussions, and more!
The online conference brings together everyone in the DevOps ecosystem - executives, managers, engineers, programmers, and designers. You'll learn from real cases how better decision-making and better tools for DevOps deliver customer value faster, with better quality.
Why attend?
Get inspired by experts and industry leaders
Share your ideas and challenges in the interactive sessions
Learn what is shaping the future of software development
Network with peers from all over the world
See Agenda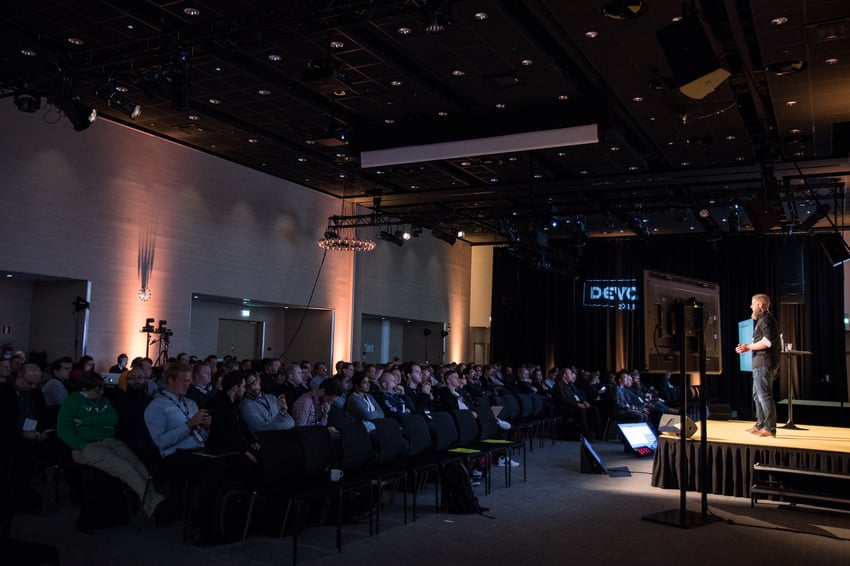 Last year's conference in numbers
8100
Registrants
4100
Attendees
105
Countries
50
Speakers + hosts
7
Average attendance time
8
Audience rating
A free conference powered by Eficode
The DEVOPS Conference is the result of the merger of two leading DevOps events in the Nordics: CoDe-Conf & DEVOPS 2020. Eficode has proudly been organizing these two events for many years to help spread the DevOps approaches to software development and contribute to building the DevOps community in Europe.